Central Library, SCOE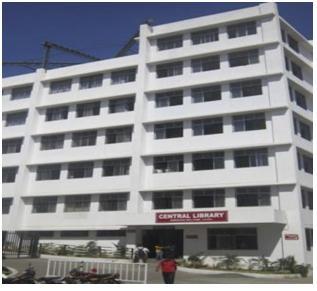 SCOE Central Library is situated on the Ground Floor of STES Central Library. Hon. Founder President of STES.  Prof. M. N. Navale envisioned the idea of Central Library facility, which is established in Sept. 2012. There are nine sectional Libraries under the Central Library, catering to the individual institutes. A dedicated six story building of  6870 sq.m.  with huge Reading Halls , Digital Library, Literature and other amenities has been allotted to the library facilities of the campus.
Salient Features of SCOE Central Library :
Book Collection :
Total Books (Volumes): 55813
Titles: 14875
Total Expenditure: RS.2,94,60.990/-
Print Journals:
No of Journals : 131
Total Expenditure till date: 44,84,357/-
E Journal Databases:
IEEE ASPP +POP :   195 Trans. + 781 Conf. Pro.
ELSEVIER Science Direct (Engg:+ Comp Sc )  : 275 Journals
PROQUEST  Management : 3000 Journals & Cases
Knimbus e library  :  All major punishers open content
SCOPUS  Indexing database  : 30,000 Jr indexed
Digital Library :
Digital Library PCs  :      30
Internet Speed        :    4 mbps