What is Techtonic all about?
Techtonic is the Technical Fest of Sinhgad Technical Education Society organized by students of Third Year Engineering every year. Various colleges under STES participate in this event with one aim: To win the TechKarandak. In Techtonic more than 40,000 students participate every year.It consists of various types of events like technical, fun games, workshops, seminars and much more.
Techtonic
has been nurturing talents and giving bounteous opportunities to the young generation
.
It has proven to be a gigantic platform for
students to
acquire expedient traits
.
This year was no different.
Sinhgad
College of Engineering under the supervision of
Dr.R.S
.
Kavitkar
sailed through challenges and went on to be the winner of TECHKARANDAK this year
.
SCOE hosted 62 events in all which consisted of 34 Competitions, 25 ChillZone events, 2 Seminars, 1 Workshop.
Techtonic in SCOE was organized by :
24 Student committee Heads.
62 Event Coordinating Teachers u u 8 Departmental faculty Coordinators and many volunteers.
Techtonic 2016 was overlooked by the Institute Coordinator Dr.R.S. Kawitkar.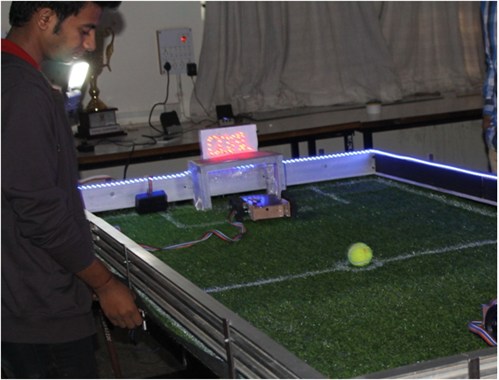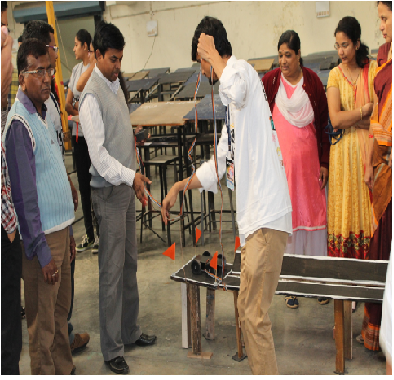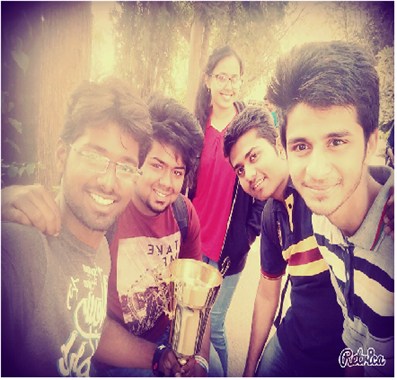 The Spoken Tutorial project is the initiative of the 'Talk to a Teacher' activity of the National Mission on Education through Information and Communication Technology (ICT), launched by the Ministry of Human Resources and Development, Government of India.
The Spoken Tutorial project is being developed by IIT Bombay for MHRD, Government of India. The Spoken Tutorial Project is about teaching and learning a particular FOSS (Free and Open Source Software) like Linux, Scilab, LaTeX, PHP & MySQL, Java, C/C++, LibreOffice etc. via an easy Video tool - Spoken Tutorials. IIT Bombay conducts software training workshops using spoken tutorials and give certificates to those who pass an online test.
Salient features of SELF (Spoken Tutorial based Education and Learning through Free FOSS study)
Highly conducive to self-learning
Master the FOSS and also get certificates
Timing is per the convenience
Support from IIT Bombay
We run this project at our institute for following purposes
Skill Focus for Employment and
Academic Focus for improving exam performance
Entire Program with Certificate is FREE
Running a successful IT Training Program since last 4 years
14234 students trained and certified
This is through self-learning material offered by IIT Bombay
Achievement report for the Academic Year 2015-16 is as below:
Department

Course Name

Number of Students Appeared for Certification

Number of students Cleared the Certification

Computer Engineering

BASH

86

58

C and C++

352

317

Java

184

160

LaTex

349

212

PHP and MySQL

190

170

Python

343

238

Total

1504

1155

Information Technology

Advance C

115

103

PHP and MYSQL

96

78

LaTeX

49

45

C

122

106

JAVA

89

56

Total

471

388

Electronics and Telecommunication

C

170

125

Linux

53

45

Scilab

225

111

Java

200

170

C++

200

233

Total

848

684

Mechanical Engineering

C & CPP

126

 

Qcad

126

 

SciLab

97

 

Latex

39

 

Xfig

39

 

OpenFOAM

58

 

Total

485

 

Total

485

Production Engineering

LaTex

75

 

C

73

 

Qcad

68

 

 

 

 

 

 

 

Total

216

Chemical Engineering

Scilab

47

 

LaTeX

55

 

C and Cpp

43

 

Total

145

Total for all  Participating Departments

3669

2227
Mr. N. G. Bhojne
Institute Coordinator, Spoken Tutorial Project
Cultural
SCOE Cultural Achievements 2016-17
Sr. No

Name of Event

Event Organizers

Award/ Prize Details

1

Udgaar 2016-  Drama  Reading Competition

The ARK Events , Pune

1st prize for the team Run,2nd prize for the team Rajaitla Hatti, Prize for Best Direction- Sanchit Sant,

2

Symbiosis Karandak 2016- Drama  Reading Competition

Symbiosis Institutes, Pune

Best Male Script Reading- Akshay Oak

3

Daagi Kaka Gadgil Karandak 2016- State level One act play competition

Poona Gadgil Jewellers,Pune

State Level Runner Up (4th rank), 3rd Prize for Music- Aaqib Sayyed, 3rd Prize for Acting- Akshay Oak, 3rd Prize for Direction- Sanchit Sant

4

Bharat Karandak 2016

Bharat Natya Sanskritik Mandir, Pune

1st Prize for Male Acting, 1st Prize for Set Design- Abhishek Gholap, 2nd Prize for Music- Aaqib Sayyed and Animesh Kumar, 2nd Prize for Light Design- Ajinkya Bhabad, Eeshan Choudhari, 2nd Prize for Direction- Sanchit Sant, 2nd Prize for Script Writing- Sanchit Sant, Consolation Prize for Female Acting- Apurva Gore, 1st Consolation Prize for Team,

5

Vedant Karandak- Drama Competition

B. J. Govt Medical College

1st Prize for the Team

6

BMCC Short Film Competition

BMCC, Pune

Winner of the Event

7

Youth Festival Indradhanushya -2016

SPPU, Pune

2nd Prize for the team

.

 

8

ABVP Short Film Competition- State Level Film Competition

ABVP, Nashik

Enter in top 10

9

SPPU Drama Competition

SPPU, Pune

Participated

10

Purushottam Karandak-2016

Bharat Natya Mandir-Kalopasak

Participated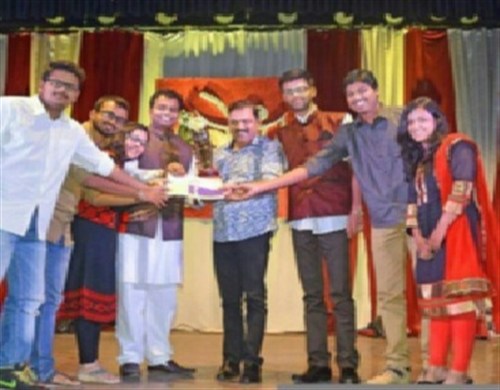 SCOE Sports Achievements 2016-17
Students have participated in different sports events organized by Savitribai Phule Pune University at the Zonal, State and National levels and won accolades for the same.
The last five years has seen an increase in participation of our students in sports at all levels (University, Inter-zonal, Inter collegiate, State and National).
Students have won medals in Swimming and Badminton at the Inter-University, State and National levels.
The students also participate in the sports events organized by other esteemed organizations like CoEP, MIT etc.
Sports facilities available in campus:
| | |
| --- | --- |
| Cricket ground | 16700 Sq.m |
| Swimming pool | 1037.96 Sqm |
| Lawn Tennis Court | 30x100 Sq. ft and 60x100 Sq.ft |
| Athletics Ground | 16700 Sqm |
| Table Tennis Tables | 2 tables |
| Gymnasium | 612.2 Sqm |
| Athletics (Shotput, discus and Javelin) | 1 Each |
| Athletics (Starting Blocks) | 4 Blocks |